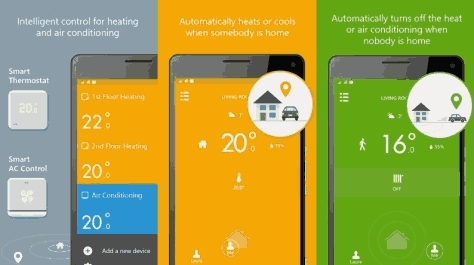 In our Weekly feature, we will do a roundup of the best new Windows 10 Mobile apps and games released in the the week gone by and will also mention major apps / games updates. In this particular edition, we compile all best new apps and games and major apps / games updates for the week July 18 -24. Click on the download links to read more about the app / game and for installing it on your devices. Read our full coverage of Best Windows 10 Mobile Apps / Games by clicking here.
Best Apps / Games of July 18 -24 2016
imo free video calls and text:
Official imo free video calls app for Windows Phone now available
Stan:
UWP app Stan for Windows 10 comes to Windows Store
Developer: Stan Entertainment Pty. Ltd.
BPM:
BPM Mobile App For Windows Phone Arrives In The Store
Developer: Banca Popolare Di Milano
Skype Preview:
UWP Skype Preview comes to Windows 10 Mobile. SMS integration coming this Summer
Dream Machine:
Popular Puzzle UWP Game Dream Machine Is Now available For Windows 10 Devices
Developer: GameDigits Ltd
Major Apps / Games updates
tado°:
tado° UWP Universal App Updated With Support For Controlling Multiple AC's through One. Read More
Touchdown Hero:
Game Troopers Touchdown Hero: New Season now available for Windows 10 devices. Read More
Xbox app:
Windows 10 UWP Xbox app updated with new features in Store. Read More
MSN:
UWP app MSN News for Windows 10 updated with dark theme. Read More
Skype Preview:
UWP app Skype Preview for Windows 10 updated with new feature. Read More
Outlook Mail and Calendar:
UWP app Outlook Mail and Calendar for Windows 10 updated with new features. Read More
Ola Cabs:
Ola Cabs App Updated For Windows Phone Windows 10 Mobile With New Features. Read More
Clash of Lords 2:
Clash of Lords 2 for Windows Phone updated with new features. Read More
Imperia Online:
Imperia Online UWP Game Updated in #Windows Store With New Features. Read More
Fenice:
Fenice, Twitter UWP Client Updated For Windows 10 Devices With New Features And Fixes. Read More
Xbox Beta:
Xbox Beta app receives a major update in #Windows store. Read More
OneDrive:
OneDrive Windows 10 app updated with new Live Tile options, enhanced account & notifications. Read More
Windows 10 Store:
Windows 10 Store app updated with UI Changes. Read More
Age of Cavemen:
Age of Cavemen UWP title adds "Tribe Boosts" with new update. Read More