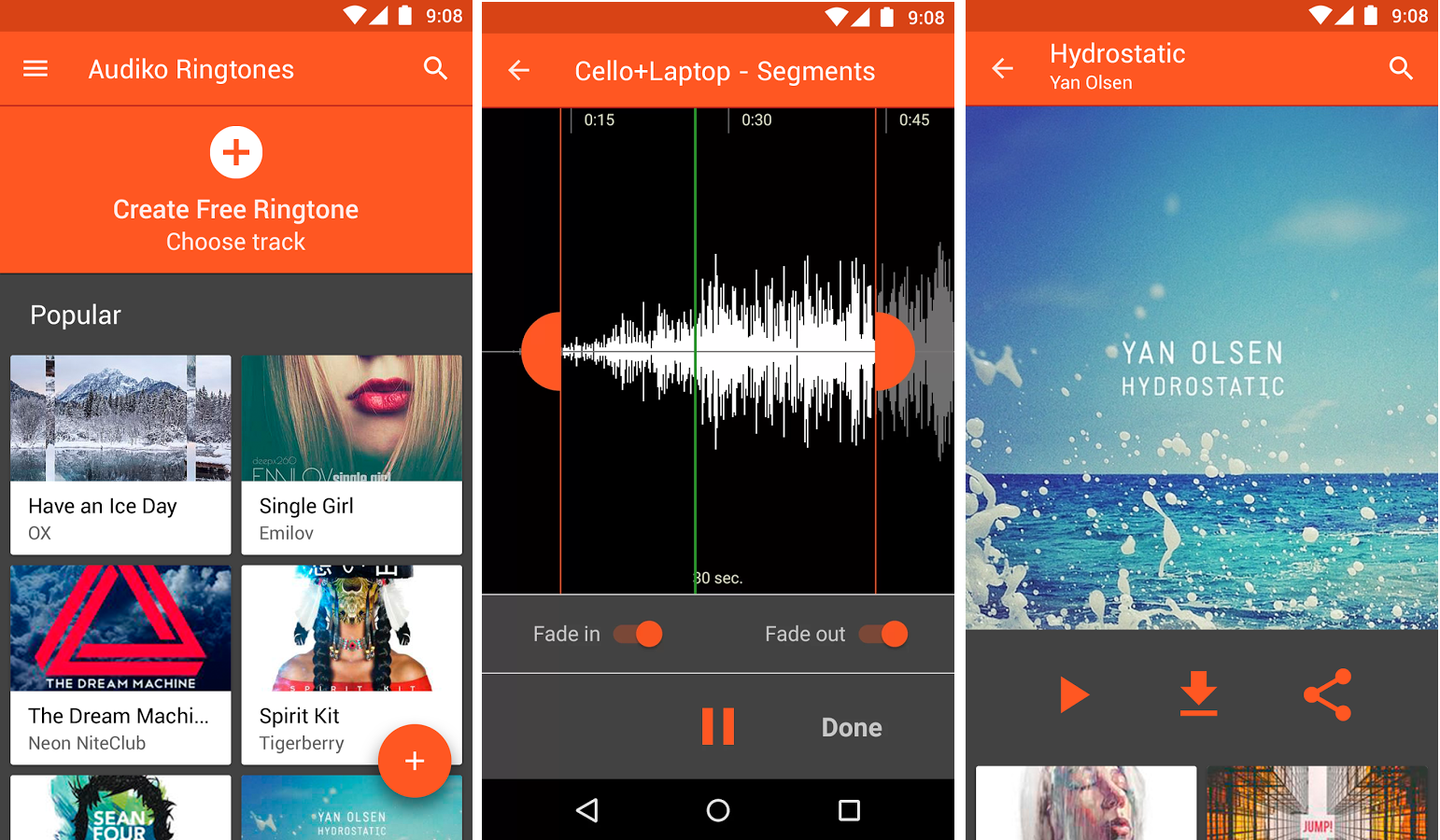 We have already published many posts in our best Android apps series showing you the best apps in different categories. The last one was a collection of best antivirus apps on Android platform.
Now we have come up with another such article telling you about another some best apps for a specific category. Today we will talk about some of the best ringtones apps on Android platform.
Zedge Ringtones & Wallpapers:
Zedge is one of the oldest apps on Android platform for customisation and personalization section. Zedge has always been a successful and popular app for moving downloads even at the times of Symbian phones from Nokia and some other phones from Samsung.
Some interesting features of Zedge include preview and download high-quality audio, custom contact tones, different genres, share with your friends and much more.
Super Funny Ringtones:
Super Funny Ringtones is also an app that comes to our list of recommended Ringtones apps on Android platform. It comes with huge list of features like 3D hi-fi sounds, funny ringtones like baby laugh, banana minion, Christmas song, best friend, bear song, crazy chicken, Donald duck, iPhone minions, and much more.
Ringtone Maker:
Ringtone Maker is also a highly recommended app for those who want an app to download new ringtones. It also has a long list of features which are cut, copy, paste, fade in/out, volume adjustment, preview Ringtone, contact ringtone and much more. The app comes to Google Play Store with a rating of 4.3.
Audiko Ringtones:
Audiko Ringtones is also a must recommend app for Ringtones on Android platform. It lets you easily search and download new ringtones for free. The app has a collection of 2000000 songs that you can choose from. The app has a small size but comes with full features. The ringtones list is updated on daily basis. Some other features of Audiko are intelligent search, personal cutter, audio editor and more.
MTP Ringtones & Wallpapers:
MTP Ringtones & Wallpapers comes to our recommended list of apps for Ringtones on Android because of it's features and easy to use interference. It does come with some pretty basic features as all the above ones.