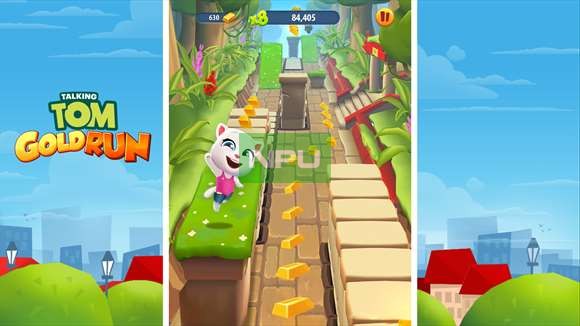 In our Monthly feature, we will do a roundup of the best new Windows 10 Mobile apps and games released in the the month gone by. In this particular edition, we compile all best new apps and games for the month of July 2016. We have provided a small official description of all the apps / games covered along with the Store download link. Click on the download links to read more about the app / game and for installing it on your devices.
Read our complete Best Windows 10 Mobile Apps / Games coverage in 2016 by clicking here.
You can read about all the new Apps / Games released in June 2016 in our weekly articles.
⇒ Best new Windows 10 Mobile apps / games of the week (Jul 25 – 31). Major updates
⇒ Best new Windows 10 Mobile apps / games of the week (July 18 -24). Major updates
⇒ Best new Windows 10 Mobile apps / games of the week (July 11-17). Major updates
⇒ Best new Windows 10 Mobile apps / games of the week (July 4-10). Major updates
Best Apps / Games of June 2016
PoGo UWP:
PoGo-UWP brings Pokemon Go to Windows 10 Mobile.
Click here for how to Install.
Skype Preview:
Skype keeps the world talking. Say "hello" with an instant message, voice or video call – all for free, no matter what device they use Skype on.
imo free video calls and text:
Message and video chat with your friends and family for free, no matter what device they are on! – Make high-quality video and voice calls between Windows, Android and iPhone.
Vector UWP App:
Connect the Vector Watch to your smartphone using this app in order to customize your Watchfaces, receive Notifications on your wrist, measure Activity and much more!
Lewandowski: Euro Star 2016
Become a freestyle legend in this beautiful, smooth and addictive soccer game and prove that you can juggle like a pro with the help of Robert Lewandowski.
Developer: GAME TROOPERS
Price: Free+
Official Formula 1 app:
Live the excitement of the 2016 Formula 1® season with the Official F1® App: the best way to follow your favourite teams and drivers with news, video and live race features.
Developer: Formula One Digital Media Limited
Azedeem: End of Era (TCG):
Azedeem: End of Era – is a Trading Card Game full of magic and danger. Play as one of the great Heroes to save your people. You can choose either orcs, human, ogres or elfs to join. Be the first who will face the end of era of Azedeem. Fight hundreds of amazing adventures. Collect, upgrade and evolve your cards to develop the deadliest army. Create your own unique strategy to get advantage of your cards' many abilities.
Developer: TawaGames
Price: Free+
Alpha Guns – full:
Lock 'n Load! Get your weapons ready for the ultimate action game & be a Metal soldier. Use various weapons and powers to fight your way through a multiple enemies and put an end to the evil army leader's evil plans!! Amazing powers and smooth gameplay will make you play this game for hours.
Developer: Rendered Ideas Softgame Private Limited
Talking Tom Gold Run:
You've been robbed! Explore this endless runner as TALKING TOM and TALKING ANGELA to chase down the robber and get your gold back! Discover new worlds, different running styles and grab boosts on the go.
Developer: Outfit7 Limited
Price: Free+
SofaScore LiveScore – Live Scores and Results:
SofaScore Live Score is an one-for-all live score app. With our mobile app you can track sport fixtures, schedule, results and scores in all major leagues, tournaments and events. You can also create a list of favorite teams and games which will enable your phone to receive notifications and video highlights in Football. With SofaScore you'll never miss an important match again. There is also an option for live streaming for most important matches for all sports.
Dream Machine:
Escape a cold, inhumane factory and free yourself into a mind-blowing fantasy world.
Developer: GameDigits Ltd
State Bank Anywhere Associate:
State Bank Anywhere Associate is State Bank Group Associate Banks (State Bank of Bikaner & Jaipur, State Bank of Hyderabad, State Bank of Mysore, State Bank of Patiala, State Bank of Travancore) retail internet banking based application for your smartphones. A common smartphone application for all Associate Banks customers and its safe, convenient and easy to use application with a host of features to help users manage their finances on the move. Download from Windows store Only. Do not use any other websites for downloading this application. Users will have to choose their bank and Login to this mobile application using their existing Internet Banking UserId and password.
Developer: State Bank of India
Stan:
Stan offers unlimited access to thousands of hours of TV and movies including:  * Exclusive premieres including; Billions, Better Call Saul, Sherlock, UnREAL, The Girlfriend Experience, Transparent, Ash vs Evil Dead, iZombie, Flesh and Bone, Community and The Following * Award-winning and premium TV shows including; Breaking Bad, Star Trek, Justified, Fargo, Masters of Sex, The Good Wife and The Last Ship * Every episode ever of hit TV series including Friends, The OC, Will and Grace, The West Wing, The Nanny, Dawson's Creek and more * Stan Original series Wolf Creek & No Activity featuring some of
Developer: Stan Entertainment Pty. Ltd.