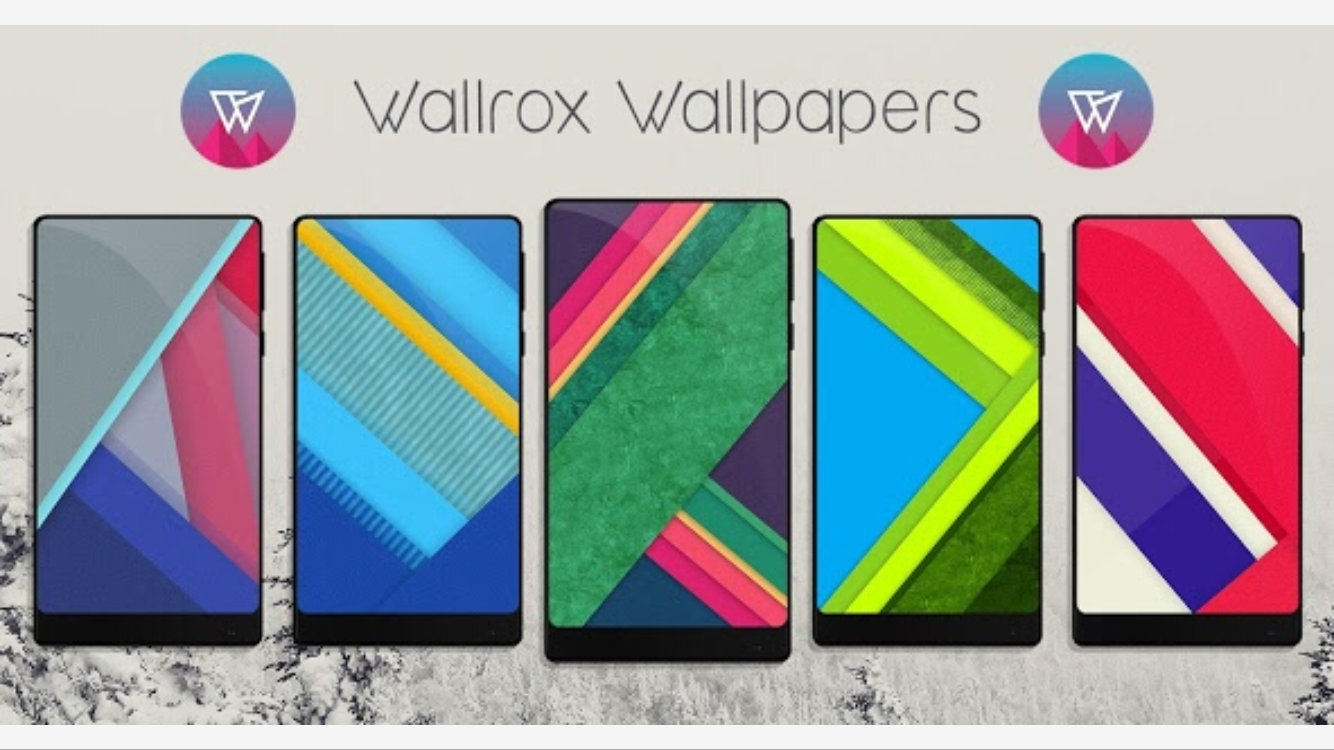 Let me welcome you to our best Android app series where we tell you some of the best apps for different purposes and categories.
Today we'll cover the best apps that will give you best wallpapers in the easiest way. So check out the below article for all the best apps that provide you HD, full HD and Quad HD wallpapers for your smartphone.
Wallpapers by Google:
Wallpapers app from Google is an interesting app from the company. In the wallpapers by Google app you can download official wallpapers of Pixel smartphones. It gives you wallpapers from different sources like Google search, Google Earth, Google+ and some other sources as well.
Backdrops:
Backdrops is also one of the that is updated on daily basis. This brings latest and newest collection every day with updated wallpapers. Backdrops also has some hundreds of original wallpapers crafted directly by the Backdrops team. It has an interesting feature called Wall of the Day that shows you most stunning wallpaper for that day and is updated every day.
Background HD(Wallpapers):
Wallpapers HD is also an interesting app with tons of wallpapers for your smartphone. It has been available for many years from now. The Wallpapers HD is also one of the most preferred Android apps for wallpapers. With this app, you get millions of wallpapers and that too is updated on daily basis.
Walli:
Walli also comes on our list of best wallpapers provider app on Android platform. It is also selected as to get featured on Wallpapers app by Google. There are four sections in the Walli app for Android. The 4 sections are Featured Popular, Recent and Categories.
Wallrox:
Wallrox is another wallpapers app that comes to our recommended list of wallpapers app for Android OS. It is a private app created by Double-A Studio. In this app, we get wallpapers created by Ankit Anand in 2K, QHD & UHD quality.
Some quick features of Wallrox include 700+ High Resolution Wallpapers,  Original, Modern and Handcrafted Wallpapers, Frequently Updated with new Wallpapers, New Wallpaper Notifications via Pushbullet Channel, Material Design Dashboard with Beautiful Lollipop Animations, You can crop the wallpapers before applying them,  Set wallpaper with a single tap. (Quick Apply Button), Hold the thumbnail images to apply the wallpaper instantly, Double Tap to Zoom wallpapers, Full Muzei Live Wallpaper Support and more.
So out of all these, we will prefer the Google Wallpapers to be the best wallpapers app on Android platform. The app doesn't come with as many features as others but is still the best because of its easy user interface and support for some 3rd party sources. It is also preferred as it comes pre-installed on many smartphones nowadays.