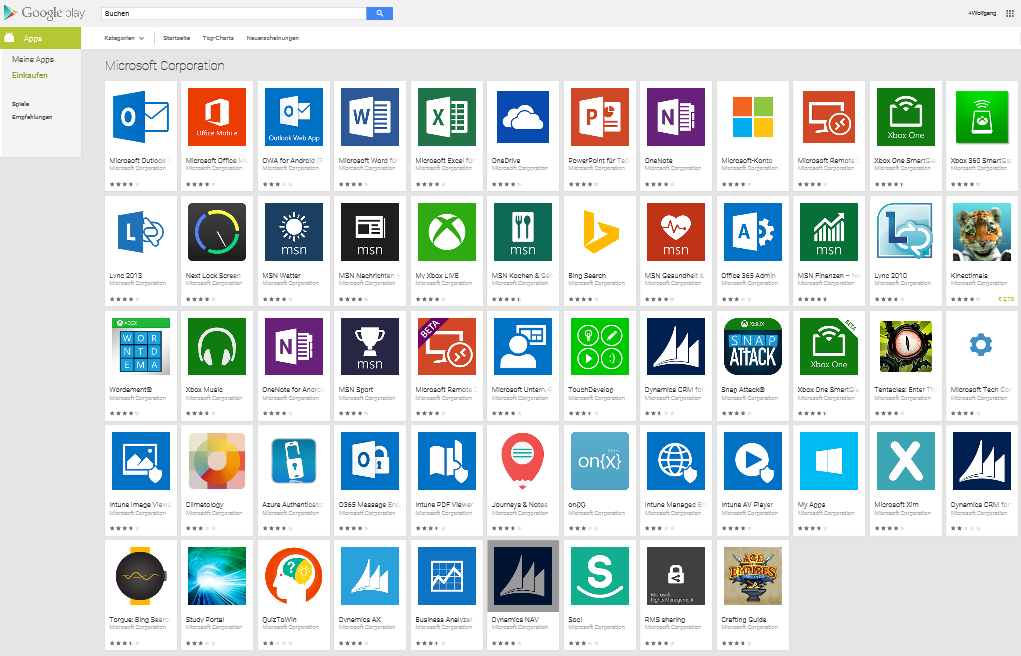 Many, especially fans clamor against Satya Nadella's final call to write off the Nokia deal. While we can still debate on Microsoft's decision of veering towards more of an enterprise focussed company, there is still a lot to talk about its mobile ambition. But is it possible to pursue mobile without having one? The answer is certainly a big Yes! Let me assure you that an Android phone can be turned into a Microsoft phone with all the Microsoft apps which are capable enough to challenge Google's equivalent solutions. However, some of the apps are still not as par with that of the Google, you can take Bing as an example. Except for a few exceptions, I think Microsoft has some great apps on the Google Play store that is worth to talk about. So, let's dive deep into it!
Microsoft Launcher

When the launcher from Microsoft came into existence, the battle was already over with Nova Launcher declared as the clear winner. Microsoft nevertheless found a way to redefine what a Launcher is capable of. Besides all the basic stuff you have countless unique features in Microsoft Launcher. Continue on PC, to be able to locate your child's location and their app activities are just a few examples. This gets even better if you are an ex-Windows Phone user. In Microsoft Launcher's feed, all you need to do is add Cortana and ask her whatever you want without even bothering to launch it.
[appbox googleplay com.microsoft.launcher]
Microsoft Outlook

Microsoft Outlook is my favorite e-mail client that exist on this planet. Yep, Gmail is fine but that is not enough! Microsoft Outlook clearly takes the lead due to its cleaner user interface, manageability of emails and of course my favorite one, Focussed inbox. You absolutely need not to worry if Gmail or any other services is your primary id, the app supports all of them, just add them and you are good to go.
[appbox googleplay com.microsoft.office.outlook]
Microsoft Office

Productivity and Microsoft go in hand in hand. Besides Windows, Microsoft Office is their major cash cow. Much like Microsoft Launcher, Microsoft Office was late to the party but became an instant hit as soon as it went live on Play store, thanks to the remarkable consumer mindshare. For the basic stuff like editing, open and save files you will be fine if you get it for free. However, for more advanced functionalities, there is Office 365 which asks for $6.99 or $9.99 per month.
[appbox googleplay com.microsoft.office.word]
[appbox googleplay com.microsoft.office.excel]
[appbox googleplay com.microsoft.office.powerpoint]
[appbox googleplay com.microsoft.office.onenote]
Microsoft Edge
Like many others, Microsoft Edge can perform all the tasks that a web browser is expected to perform. Here in 2018, Google Chrome, Firefox, Opera all are cool but there is nothing special in them. That's where Microsoft Edge comes into the picture. Features like Continue on PC works far better on Microsoft Edge than on Chrome or any other web browser for that matter. You have a dedicated option at the bottom of the browser to share any web content from your phone to your PC. There is also a Dark Mode!
[appbox googleplay com.microsoft.emmx]
SwiftKey Keyboard
So there are three major players in the Play store, Gboard, Flesky, and SwiftKey. Choosing a winner from the list won't be fair to the other two. Each one of them has their strong areas. If we talk about SwiftKey, its incredible ability to auto correct, ability to make predictions, are far better and there is simply no comparison. SwiftKey is always learning and adapting to match your unique way of typing – including your slang, nicknames, and emoji. It is fairly good with themes, gifs, stickers, emojis. There is also a clipboard in the app!
[appbox googleplay com.touchtype.swiftkey]
Microsoft Translator

Nope, it is not perfect but so does its competitors. Microsoft Translator is great at translating more than 60 languages and there are also languages that Microsoft Translator speaks natively such as the Hebrew language. However, there is space for improvements. But if we talk about the positives, I would say it is the one of the best, if not, the best available out there.
[appbox googleplay com.microsoft.translator]
SMS Organizer
There is no single messaging app as organized as SMS Organizer. That's not all, it offers various other functions like smart reminders, smart assist, and to name a few. Talking about personalization, you have a great flexibility here with a wide panoply of themes, ringtones, and font sizes to choose from. On top of that, you also have a Dark Theme!
[appbox googleplay com.microsoft.android.smsorganizer]
Your Phone Companion
Should I put this app or not – I was vacillating. Then after taking an insight view into the recent development of some of the upcoming features, I can surely say that this app has a lot of potentials. If we talk now, here in 2018, if your phone is running Android 7 or up you can send text messages, and access all your photos which you stored on your phones, right on your PC just by installing the app on your phone. You can also find all the Microsoft apps that are available on the Play store right here. So, in a way, the app itself acts as an end point to all the apps on the Play store.
[appbox googleplay com.microsoft.appmanager]
Microsoft Office Lens
This one is another gem that many of us aren't even aware of. Anyways, Office Lens is a productivity beast, whether you are in school or at work. You can take an image of your whiteboard presentation and turn that into a PDF, Word, and PowerPoint files. This makes things more interactive when you actually use them. You can scan printed documents and save them in OneNote and Word, by doing so you can also edit if you want any change. At the time of authoring this article, the app supports English, German, Spanish, and Simplified Chinese, with more language support coming on the way. Microsoft Office Lens was named "One of the best Apps of 2015" in the US by Google Play.
[appbox googleplay com.microsoft.office.officelens]
There you have the list of top Microsoft apps on the Google Play store. Do you think I missed something? Sound off in the comments below!