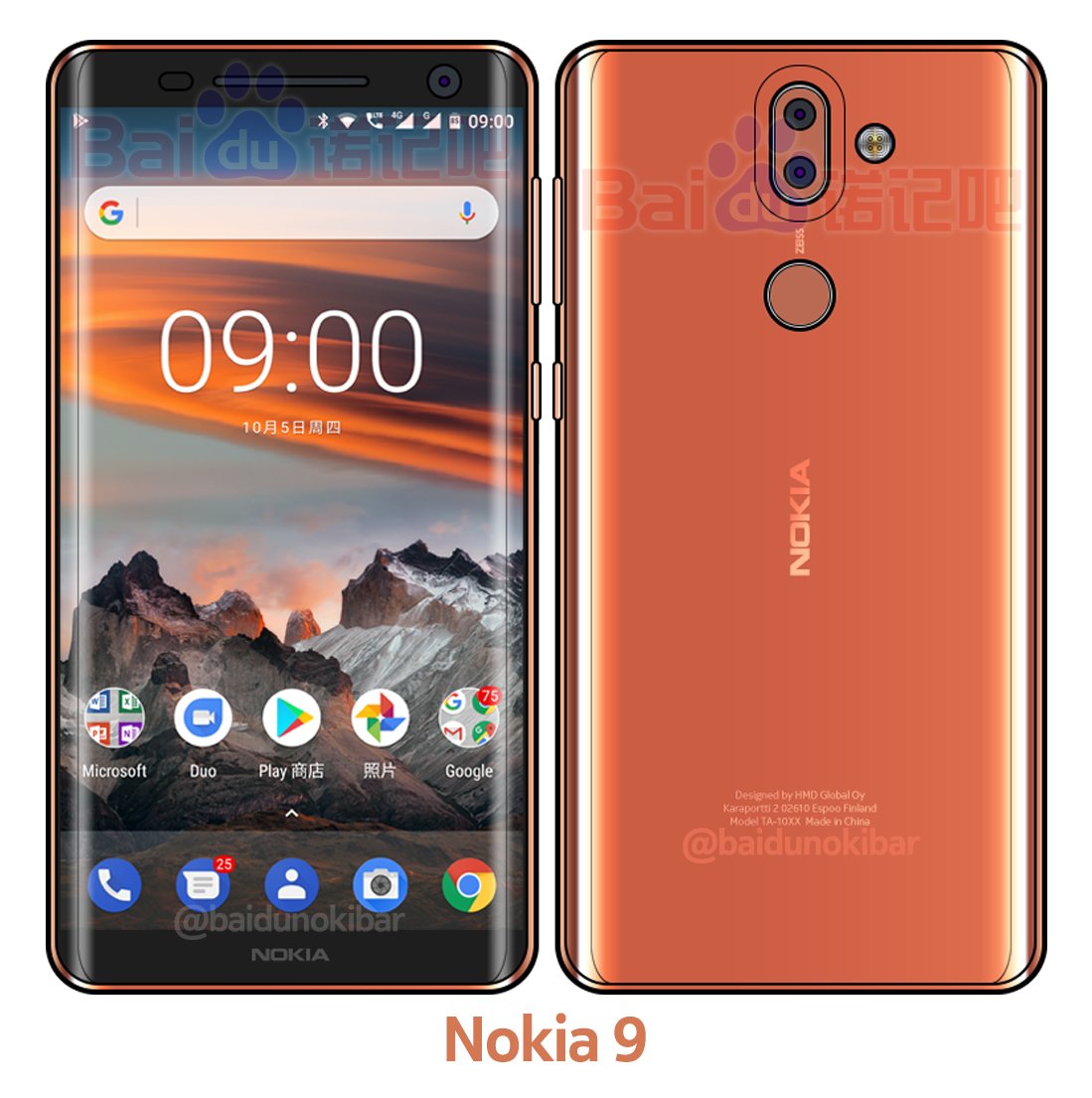 The reliable source that has earlier posted sketched images of the upcoming flagship Nokia 9 revealing its design has now also posted the image of the Polished Blue color model. You can check the leaked image below that should give a good idea about how the Nokia N9 will look like in Polished Blue.
As per the leaked images and a leaked display panel, Nokia 9 will sport an edge to edge 3D glass display and a virtually bezel-less design. The 3D glass back design may have been necessary to incorporate Wireless charging. The display of Nokia 9 as we have also heard will be OLED. Nokia 9 will feature Dual-Lens Zeiss camera and the source claims may have an even better camera than Nokia 8.
We have heard from our sources that Nokia 9 will come with 6GB/8GB RAM, 128GB ROM, IP68 certification and may probably feature an Iris scanner. The above image also possibly confirms a fingerprint scanner on the back just below the camera.
As per a tip received by us earlier, Nokia 9 may be price around EUR 749 in European markets. You can read all that we know about Nokia 9 at our dedicated Nokia 9 page.
Source: Baidu