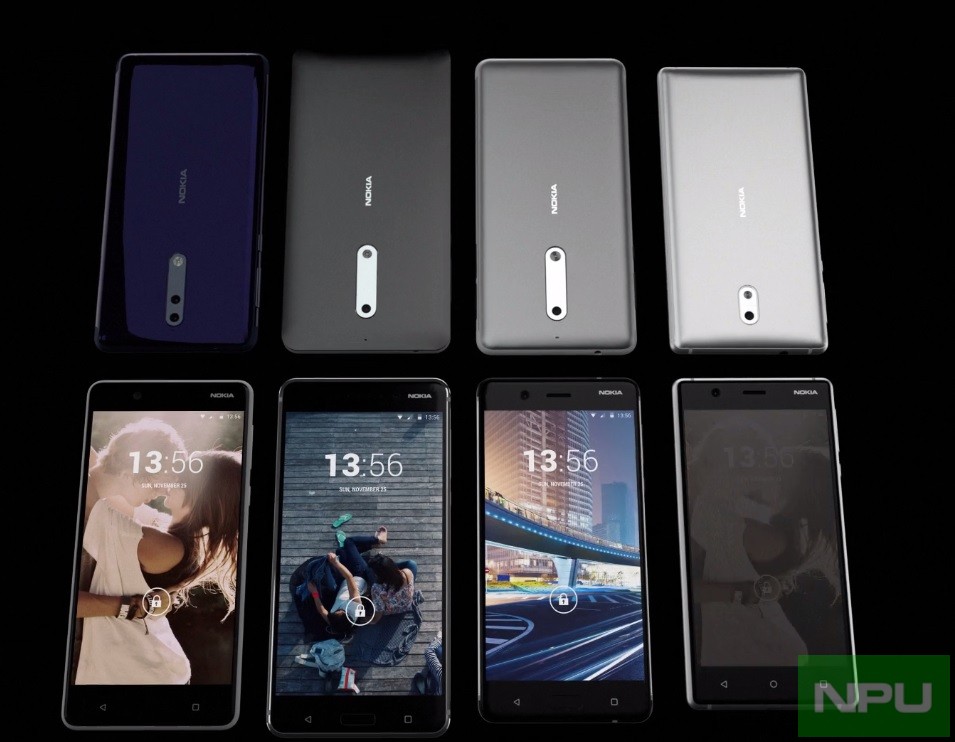 A new leak from a trusted source that has been correct about many Nokia related leaks in past, claims to reveal the name of the processors to be used in upcoming Nokia Android Phones. We very well know that Nokia 7, Nokia 8 and Nokia 9 are in works and NPU was the first one to break the news about Snapdragon 660 under testing in Nokia 8.
Later we caught entries for new Nokia Android Phones running Snapdragon 835, Snapdragon 660 and Snapdragon 630 at Geekbench. So, it is easy to guess that these entries belonged to Nokia 7, Nokia 8 and Nokia 9. Now, this leak claims that what we have inferred from Geekbench entries is correct and at the same time it claims that Nokia 2 the ultimate budget Nokia Android smartphone will come with Snapdragon 212.
When we reached to our sources regarding this leak, we came to understand that while processors for Nokia 7, 8 and 9 are correct and protos powered by these are under testing, Nokia 2 may or may not run on Snapdragon 212. It may again be powered by a latest Mediatek processor. HMD may be however keeping its options open considering the kind of Driver and Software update support MediaTek provides (or lack of it).
So, in a nutshell, this is the list of all Nokia Android Phones (launched + upcoming) and their processors:
Nokia 2 – Snapdragon 212 / Mediatek processor
Nokia 3 – Mediatek MT6737 
Nokia 5 – Snapdragon 430 
Nokia 6 – Snapdragon 430
Nokia 7 – Snapdragon 630 
Nokia 8 – Snapdragon 660
Nokia 9 – Snapdragon 835
You can read our full Nokia 7 coverage by clicking here. Catch all Nokia 8 coverage here and all Nokia 9 coverage here.
Via: Baidu