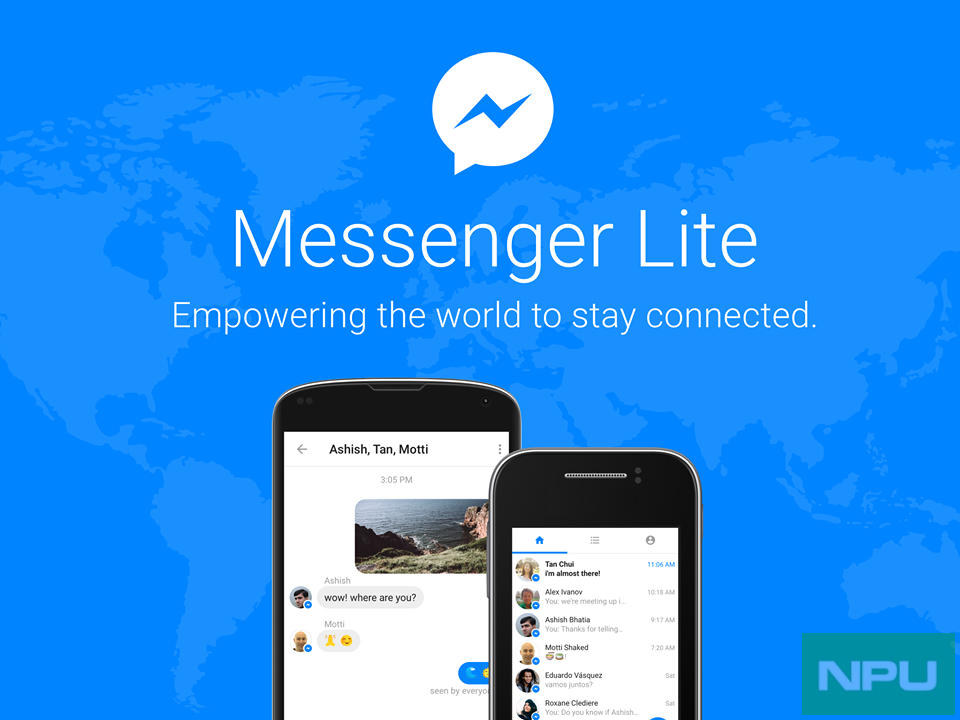 Facebook has finally announced its Messenger Lite application for users in India. Starting today, Android users will now be able to download/install the app on their smartphones from the Play Store. For those who are not aware, Messenger Lite is a trimmed down version of original Messenger application that offers the core features of Messenger to people with slower-than-average internet speeds and basic Android smartphones.
The Messenger Lite is already available in countries like Kenya, Tunisia, Malaysia, Sri Lanka and Venezuela etc. and starting today, Messenger Lite will be available in India.

With Messenger Lite, users will be able to send text, emojis, stickers, photos, and links to anyone using Messenger Lite or Messenger, as well as see who is active now from your contacts, plus make voice calls.
Since the app is solely made for Android users with storage limitations, the size of Messenger Lite is under 10MB which makes it fast to install and quick to load up. The app is designed for 2G networks and areas with slow or unstable internet connections, saves data to save you more money.
We have given it a try and would want to encourage Facebook users, who for some reason couldn't take advantage of the Messenger app on their device until now if you are looking for a light-weight, fast texting option for Facebook, Messenger Lite is just for you.

One thing you might notice is that Messenger Lite app uses the same bolt logo as Messenger, but with colors reversed. The bolt is blue with a white chat bubble background.
With more than 1 billion people using Facebook each month, Messenger Lite is just one of the many ways Facebook helps you to stay in touch, regardless of network conditions or storage limitations on Android devices.
Find the app in the Google Play Store below.
Do let us know your thoughts in the comments below.
[appbox googleplay com.facebook.mlite&hl=en]