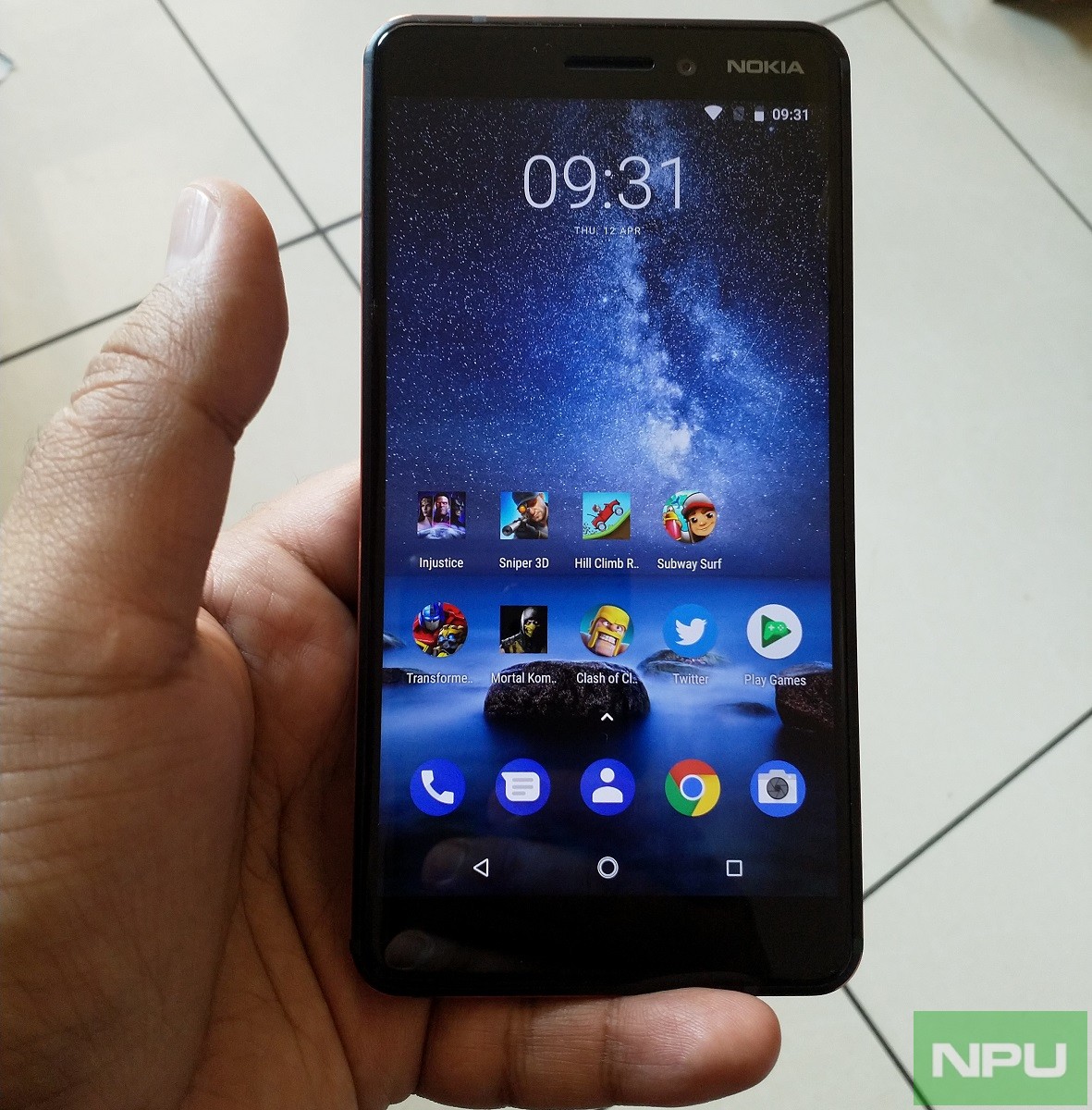 HMD launched Nokia 6 2018 as the successor to one of its most successful smartphones Nokia 6. Nokia 6 was widely regarded as the smartphone that is "built like a tank" and also as a capable mid-range smartphone with good performance, display and running pure android.
With Nokia 6 2018, HMD has sought to take the game one notch up with tweaked compact design, Snapdragon 630 processor, Zeiss optics in rear camera, new features like "Bothie" and Nokia OZO Audio spatial capture. In this Nokia 6 2018 early review we share our impressions of the device so far based upon our hands-on usage as our daily driver.
Nokia 6 2018 design:
Nokia 6 2017 earned the tagline "built like a tank" because of its great build quality and robustness. Nokia 6 2018 while comes with the same great "Nokia" build quality it also takes the robustness game one notch up. Yup, it does feel more robust in your hand than the Nokia 6 2017 and it is no "blasphemy". Nokia 6 2018 is a worthy successor.
Nokia 6 2018 looks every bit like a premium Flagship smartphone design wise. It carries the same design language as of its predecessor it does have some noticeable changes like less bezels, color accentuation of phones, camera module and fingerprint sensor edges. The only grudge is that battery is non-removable and inserting SIM and SD cards may need you to focus a bit.
Nokia 6 2018 display:
Nokia 6 comes with a 5.5" IPS LCD display with Full HD resolution. Here are our observations.
Nokia 6 display is very bright and has very good color interpretation and contrast.
Colors come out vibrant and blacks look deep even though it is an LCD display.
Viewing angles are quite good and outdoor readability is very impressive.
Video streaming and gaming looks great on Nokia 6 display.
The display is finger-print resistant and that's an important feature in my book
Nokia 6 2018 Camera:
Nokia 6 comes with Zeiss-branded 16MP rear cameras and also packs flagship features "Bothie" and "Nokia OZO Audio" spatial audio capture. Rear camera captures natural colors with very good details and without much artificial sharpening.
It captures great looking "Bokeh" and "Panorama" images. The Dual-Tone flash is impressive with its ability to provide adequate illuminance and keeping image natural. You can check some of the imaging samples below. The Pro mode on Nokia 6 2018 that features "Nokia Camera UI" is just amazing and you can now control shutter speed apart from other parameters.
Nokia 6 2018 Performance:
Nokia 6 2018 comes running Android Oreo 8.0 out of the box and has already received the Android Oreo 8.1 update. It is powered by Snapdragon 630, a big upgrade over the Nokia 6 2017 processor. The Nokia 6 2018 global variant comes with 3GB RAM and a 4GB RAM variant is also coming soon. We are posting our hands-on experience with the 3GB RAM variant.
Nokia 6 2018 is fast, fluid and dependable. It handles daily tasks with utter ease but also handles advanced tasks without breaking sweat. Gaming is enjoyable on Nokia 6 2018 and multitasking remains efficient. Some credit for this also goes to the stock Android Oreo software.
Nokia 6 2018 Battery Life, Fast Charging & Call quality:
Nokia 6 2018 has an excellent battery life and I have been getting around 36-40 hrs of battery life with heavy "blogger" usage of the device, which involves lots of browsing, apps testing and daily chores. It may be around 42-48 hrs for a moderately heavy usage scenario and that is really very impressive considering it is a mid-range Android smartphone.
The other really important features that Nokia 6 2018 brings over the original is Fast Charging. Nokia 6 2018 supports charging via USB-C port and the fast charging is really feels like a must-have feature nowadays.
Nokia 6 comes with an Aluminum unibody design but still offers stellar call quality because of its innovative Antenna design. Call reception is usually very good. I didn't face any issue like call drops etc and it holds well even during long conversations.
Nokia 6 2018 Conclusion:
Nokia 6 2018 looks better than Nokia 6 2017, runs faster and feels smoother. It even feels more robust than Nokia 6 and carries the "Build like a tank" moniker with elan. All the elements that ever defined the "Nokia" quality is there in Nokia 6 2018 and more.
Being an Android One smartphone, Nokia 6 2018 has guaranteed two years of Android OS update and 3 years of monthly security updates. While it is priced a bit higher as compared to Nokia 6 2017 the upgraded processor, better design, Zeiss camera, Fast Charging and the new unique features like Bothie and OZO Audio more than make up for the price increase.