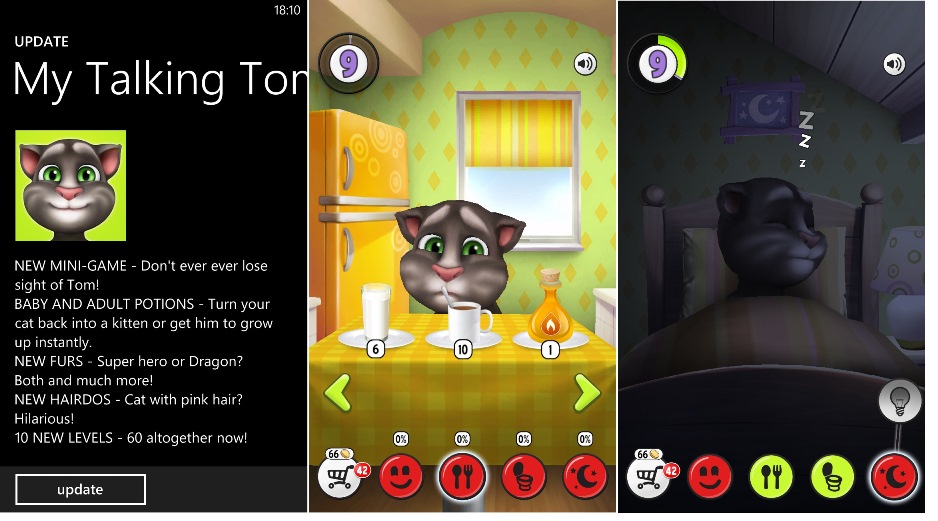 My Talking Tom has received a new update for Windows Phone devices. The new version is 3.1.1. The latest update brings  brand new pranks and a number of new winter outfits to dress up your cat.
My Talking Tom Changelog:
BRAND NEW PRANKS – Something strange will happen if you poke Tom too much !
DRESS FOR WINTER – Bundle Tom up in the discounted Snowman, Black & White Fur, and three winter Caps.
Thanks keshav for this tip!!!