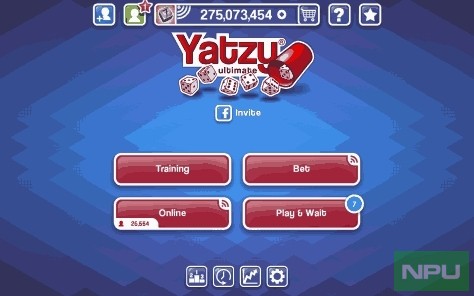 Yatzy ultimate, one of the popular multi-platform dice game is now available for Window 10 devices. The game is universal and can be playable on variety of Windows 10 devices including HoloLens too.
The game sports a unique feature, that it has an asynchronous gameplay where you can start your game on laptop and can finish it on your phone. The game data and mode will sync across multiple devices. Check out game description below.
Yatzy ultimate
The most addictive dice game you can ever play! Yatzy, Maxi Yatzy and American Yatzy modes will give you hours of fun playing with your friends and family or against opponents from around the world. The only Yatzy game that supports multi-tabling – play up to 4 games at the same time! Start the journey as a Newbie on Noob Alley, and advance to higher levels with little luck and using your skills. Play Online and Bet games, win Game.IO chips and soon you will be the Hot Shot of Hot Highway. Build your own buddy list by adding your friends and family, or meet new friends from all over the world. Your buddies will always be there when you're in the mood for rolling the dice and winning!
Game Features
• Select your favorite game configuration: Yatzy (Scandinavian – 5 dice), Maxi Yatzy (6 dice) & American Yatzy (5 dice)
• 7 levels and ranks which will provide you constant challenge playing with higher stakes
• Online mode – play against the best opponents from around the world or your friends
• Bet mode – take risks and win more
• Chill with your buddies playing Play&Wait matches, freed from time pressure
• Multi-tabling – Play up to 4 games at the same time
• Chat – Chat with your Buddies while playing
• Progressive daily bonus
• Live Tile – pin Yatzy to the Start screen and see Play & Wait and Buddy request notifications
• History of all games and statistics
• Available in 8 languages: English, French, German, Spanish, Danish, Swedish, Russian, Turkish
The game has been live on store and having size 27.62 MB for mobile and 91.71 MB for PC. You can grab this game from store link below.