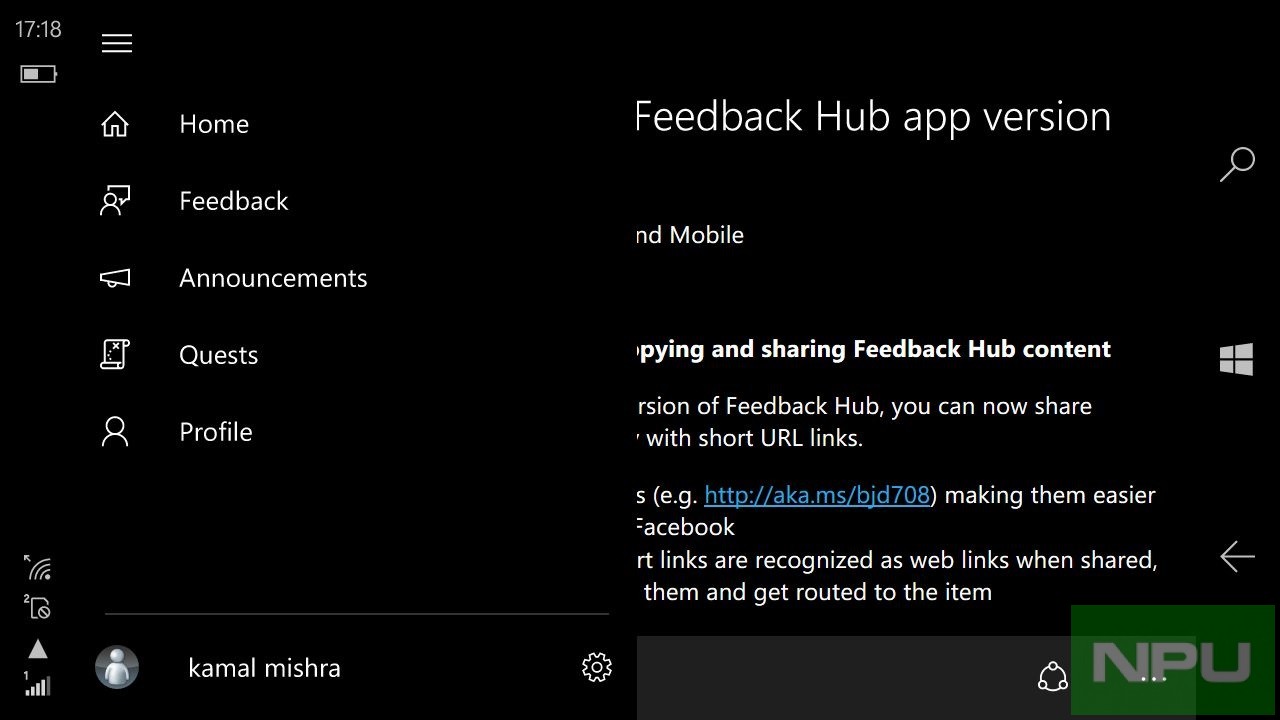 Windows 10 Feedback Hub app has updated to version 1.1610.3072.0 for both PC and Mobile. The latest update is applicable to only Fast Ring.
Changelog:
Sharing made easier with short URL links for copying and sharing Feedback Hub content
We are excited to announce that with the latest version of Feedback Hub, you can now share feedback items, Quests or any other content easily with short URL links.
The web URL links for content are short links (e.g. http://aka.ms/bjd708) making them easier to share on social media such as Twitter or Facebook
Unlike Feedback Hub URI links, the URL short links are recognized as web links when shared, making it easier for other people to click on them and get routed to the item
To get the short URL links, just click on "Share" button on any of the shareable Feedback Hub content:
A new, more personal, Thank You page
Teams at Microsoft value your feedback, and we wanted a better way to say thank you. So why not show you some of the people (our Community Champions) who are constantly reading your feedback and translating it into improvements in our products and services.
The new Thank you page now features:
A more personalized Thank you message
A help section. For those of you who need help immediately, you might be able to find some solutions here.
Additional information about our process for leveraging feedback.