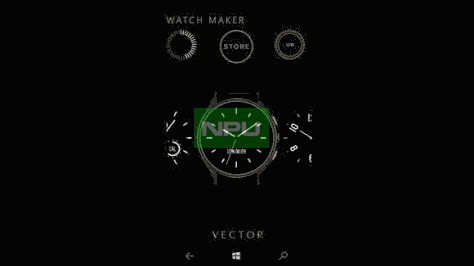 Today VectorWatch company released a new Universal Windows Platform app for Windows 10 devices. If you're having vector watch, then with the help of this app you can modify Watchfaces, receive notifications on your wrist, measures activity and much more. Check out app description below.
Vector Watch
The companion app for Vector Watchowners. If you don't own a Vector Watch yet, please visit vectorwatch.com where you can order yours. Connect the Vector Watch to your smartphone using thisapp in order to customize your Watchfaces, receive Notifications on your wrist, measure Activity and much more!
App Features
• Includes Browse the Vector Store and install new Watchfaces, Streams and Apps.
• Filter and receive Notifications on your watch.
• See Activity status, set Goals Set alarms and manage time zones.
• Create and update your profile
The app has been live on store. Hit following to grab it from store.