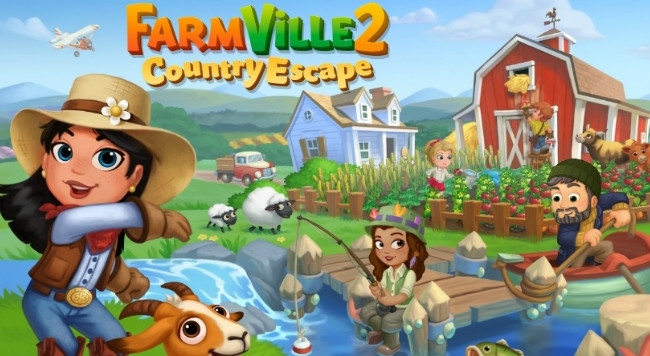 FarmVille 2: Country Escape, a popular kids game from Zynga developers has snagged a new update in Universal Windows store.
FarmVille 2 is a enjoyable farming game. You have to go on farming to collect rare goods and craft new recipes. You can do all activities with your farm with your animals to grow crops and more.
FarmVille 2: Country Escape
Escape to the world of farming, friends and fun! Go on farm adventures to collect rare goods and craft new recipes. Raise animals and grow your farm with friends. Join a farm Co-Op to trade and share or play on your own in Anonymous Mode. You can play FarmVille anytime, anywhere… even when not connected to the internet. Best of all, the world's most popular farming game is free to play!
What's new in latest update.
• BABY ON BOARD – Heidi and Johnny are expecting a little bundle of joy and to give the Farm's favorite couple a boost, the Farm Hands are baby-proofing the farm!
Help Heidi and Johnny prepare for their new addition by crafting newborn essentials and decorating the nursery to win rewards like the exclusive 30-day Nanny Natalie Farm Hand, and more! COMING SOON
If you are fan of simple kids game to enjoy farming experience, then you must download this game on your phone. And also company is working on some new features that will be come in some next update. The latest version of the game is 4.5.780.0. Hit following link to download game from store.
[appbox windowsstore 9wzdncrdqwjk]