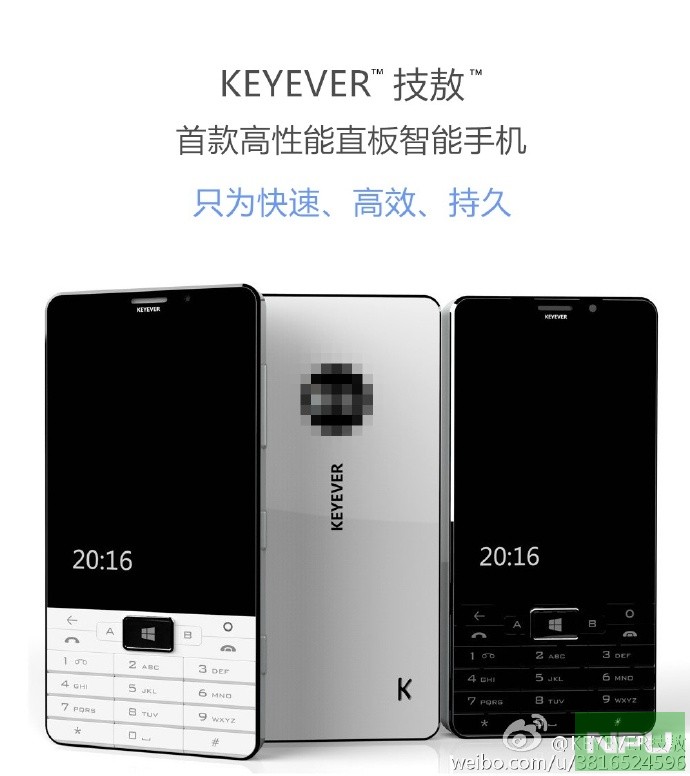 KEYEVER AO, a vendor in China may have been planning to launch the first-ever Windows 10 Mobile smartphone equipped with a hardware Keyboard. The smartphone flaunts a traditional Candybar shape and runs on a Hexa-Core processor. Here are the quick specifications of the device.
Specifications:
Hexa-Core Processor
Windows 10 Mobile
3.5-inch qHD AMOLED display
314 PPI Pixel Density
3000 mAH Battery
It is not known yet where the device has been listed or not or what are the release to market plans of the device. Even pricing and other features are not known yet. Camera details have also been hidden for some reason. We will keep you updated if we come to know more.
More Images:
Thanks Hyken for the tip. Cheers!!