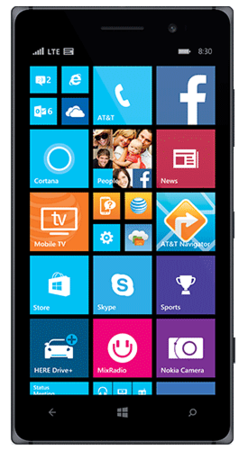 Some tidbits about AT&T are revealed from the specs page, which now actually has full specs of Lumia 830 along with images, which confirm that it is meant for AT&T bound Lumia 830 variant.
1) Bit surprising, but seem AT&T is now fine with Qi wireless charging as Lumia 830 for AT&T comes with in-built Qi charging
2) It will comes in only Black and Green colors, which is bit stingy in comparison to usual color choice offered for other Lumias by AT&T.
Now a tidbit from our sources, who tell us that it should launch very soon, most probably in the first week of November for an on-contract price of $99. They are not sure about off-contract pricing, but speculate it to be around $299 / $349.
You may like to read our Lumia 830 hands-on preview and full unparalleled coverage of Lumia 830 by clicking related links below,
Read Lumia 830 hands-on preview

Lumia 830 outdoor display test under direct sunlight

Lumia 830 bend test and knife test

Lumai 830 Dolby surround sound capture samples,

Read, Can Lumia 830 replace my Lumia 925 / Lumia 920?

Read our Lumia 830 and Lumia 925 display comparison.

Read Lumia 830 vs Lumia 925: Camera comparison in daylight stills and low-light stills and video capture shootout for more.

Read our Lumia 830 vs Lumia 925: Hands-on performance test, multitasking, Camera speed, browsing video + Benchmarking comparison.