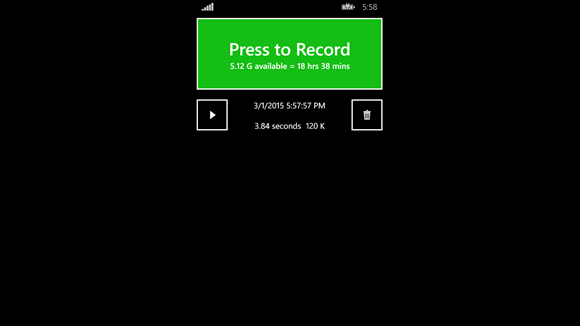 The windows phone app which has goes free next as myAppFree app of the day is Voice Record+.   Voice Record + is a sound recording app that is fast and reliable. No muss, no fuss record your voice notes or meetings (with permission). Great for recording audio with your Windows Phone.
Features of the app 
Record voice
Record sound
Record audio
No sign up
No hassles!
MyAppFree is the first app discovery network on Windows and Android, with more than 2 million users worldwide.
Developer: Police Scanner Radio 5-0
Developer: MYAPPFREE s.r.l.