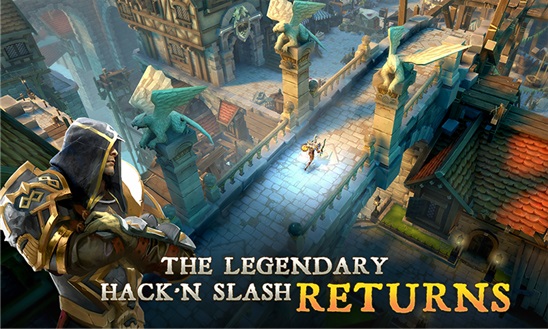 Gameloft's Dungeon Hunter 5 game has received a new update for both Windows 10 and windows 10 mobile. The new version is 1.8.0.6. The latest update is major one which brings many new features .
Dungeon Hunter 5 Changelog:
Fellow Bounty Hunters, your journey into Ancient Greece has not yet come to an end.

– Unleash the power of the new Tier-6 gear – Discover and equip new mighty gear, with 3 new armors, 3 new weapons at launch, and many more during the following weeks

– Enter an update-exclusive Easter event to get your hands on the event-branded armor, weapons and minions that will be gifted to the best Easter hunters

– Celebrate Dungeon Hunter 5's first anniversary in another special event – Enter three new missions, as part of our ever-expanding storyline
Developer: Gameloft.
Price: Free+