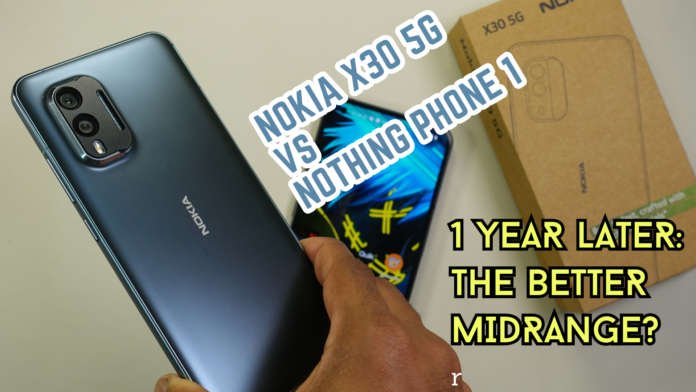 Introduction
Time flies and it has been a year since the Nokia X30 5G was introduced to the world, the first Pureview sans the Zeiss branded optics.
Unfortunately, we have not receive any credible information for an upgraded successor which might be a let down for many fans around the world. But on the bright side, the X30 5G is sold at discounted price making it more affordable than ever.
Hunt for the best Mid-ranger!
Nokia X30 5G seems to be the most well thought product in HMD Global's portfolio. Being in the midst of restructuring internally, it is no secret that Nokia will not be a part of the premium device market for some time. One of the ultimate selling point for a Nokia device is its imaging capability. With that in mind, HMD Global decided to capitalize on the Pureview branding and build a device that has premium imaging experience while keeping the price affordable.
I would say that the Nothing Phone 1 created quite a buzz when it was released. HMD Global and in fact many other country could take a cue on Nothing's marketing strategy. The entry level of Nothing Phone 1 has a lot to offer and its actually cheaper than the Nokia X30 5G.
Having used both this device for a fair bit of time, I can attest that not every number in the spec sheet will translate to something significant.
My 2 cents on this here:
Having said that, it is high time for HMD Global to recreate the magic with the successor of Nokia X30 5G. A potent upper midrange processor, a premium large sensor , an improved camera algorithm with stabilized 4K recording, wireless charging and better software support. And HMD Global could easily shake things up by adding a telephoto camera for a midrange device which will generate a lot of interest. But for now, the Nokia X30 5G is still the best Pureview device, and one that delivers.
As always, do stay connected at X for updates on the gohttps://twitter.com/theoriginal086