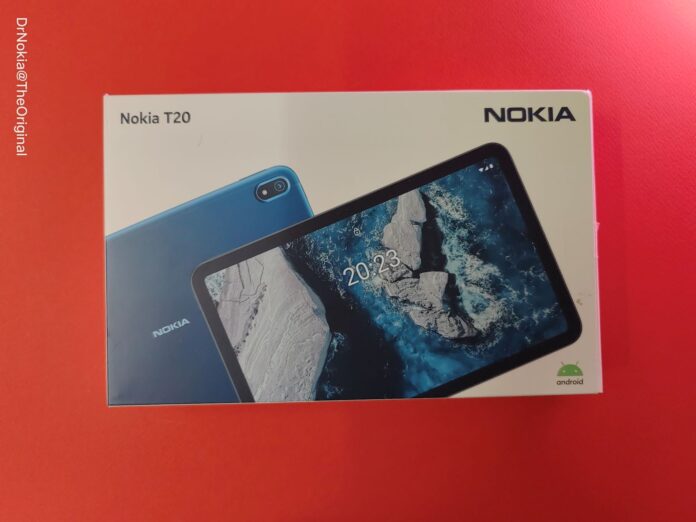 this article is written in collaboration with Nokia Malaysia
Introduction
In my previous article, I shared my opinion on the hardware for the Nokia T20. Essentially, the hardware is capable of performing daily tasks with ease and stability that gives you a balanced experience on the Nokia T20. But hardware is only part of the equation. The software is equally if not more important in ensuring seamless experience.
The Nokia T20
Having less bloatware means having a better experience on the same hardware. This allows the T20 to be snappy in executing the daily task and better battery life.The Unisoc T610  coupled with 4GB RAM ,as stated in my previous article is capable in executing the daily tasks with ease. Apps launches fast and there aren't any lag or crashes experienced with its general performance. The Unisoc processor might sound new, but essentially the performance is equivalent to the SD660 processor which is a capable midrange processor.
Curetted software for tablet enhances its useability. The Google Kids Space is one of the apps that makes the T20 an ideal family tablet. The apps are tailored specifically with kids' development in mind. The recommended apps, books and even videos are meant to help nurture the minds of the little ones, through education and play. The Nokia T20 is an all rounder, powerful for your daily use as well as safe for the young minds.
With Family Link app, parents have the ability to tailor make the tablet experience , set the screentime limits and even do remote app approvals with ease. This is a must especially with every class, lessons, work and even play becomes digital accelerated by the pandemic. Having a protected exposure to the digital world to the young minds is important to ensure the right development occurs with or without our physical presence next to them.
The Nokia T20 is currently running on Android 11 with August security update and will be getting the Android 12 update soon. Having the latest security update is a must, especially with this age and era with every individual leaving a greater digital imprint than ever. Practically, almost all expect of our life have been digitalized and the lack of security puts such information at risk. Only a handful of manufacturers provide such experience at this price point and Nokia is certainly making security at the key of their marketing.
The Nokia T20 is currently available in many country at discounted price. And you can get it today at a bargain in conjunction with 10.10 celebration. A good tablet and more importantly a safe one !
https://shopee.com.my/Nokia-T20-Tablet-4G-LTE-Android-11-(10.4-4GB-RAM-64GB-ROM)-i.738792642.14872011670?xptdk=1af41a8d-45cc-4dda-b5dc-6f0056033ad1