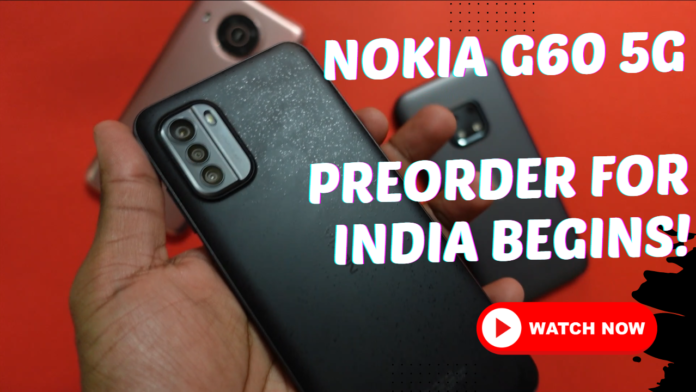 Introduction
I have reviewed the Nokia G60 5G earlier and as speculated , the much improved budget offering is available for preorder now by Nokia India. What is more interesting is that the higher configuration for the G60 is offered at 6GB RAM and 128GB storage.
Nokia G60 5G
Having used the Nokia G60 5G for over a month now, I can safely reaffirm what I have said earlier. This is the budget device to go for. The overall build is much improved compared to even the Nokia X20. It feels more compact and robust despite the heavy emphasize on recycled material used.
The display, protected with Gorilla Glass 5, offers among the best viewing experience on a Nokia device till date and can even rival Puredisplay devices (check my display comparison video at my channel). Loudspeaker works well with good depth, but it is on the lower side. Battery life and charging speed is also an improvement compared to previous generation of Nokia devices.
The highlight here is the camera experience. A new and improved AI algorithm that enhances images with good details and color reproduction. The new algorithm produces a more natural output with less noise and less sharpening which is a departure from the previous algorithm used on devices like Nokia 8.3 5G. AI Portrait mode gives you among the best portrait capture on a Nokia device and the output is much pleasant than its predecessors.
Whether it is for gaming, photography or simply a solid device backed with 3 years of software and security update, the Nokia G6O 5G offers a new and improved experience and puts Nokia back on track!
Catch my revisited video of the Nokia G60 5G here:
Follow me at Twitter at https://twitter.com/theoriginal086
Follow me at Facebook https://www.facebook.com/theoriginal086
Follow me at Instagram: https://www.instagram.com/drnokia_theoriginal/