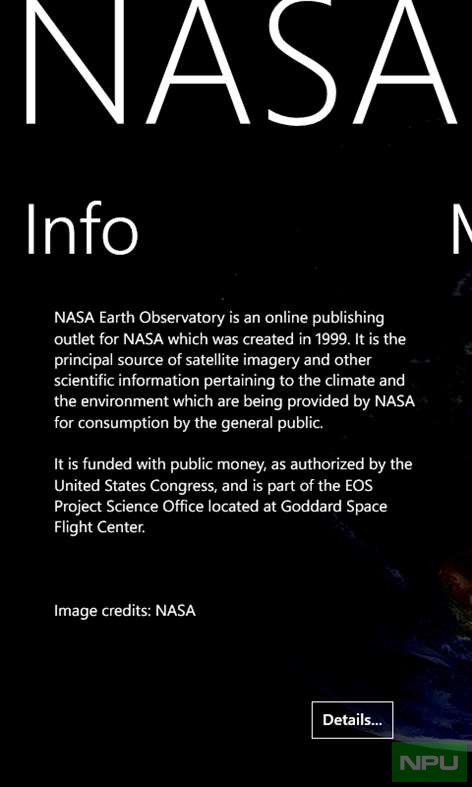 https://store-images.microsoft.com/image/apps.23592.9007199266242743.f8bee921-705f-4395-8fb1-7d006b7270ea.98c2a1f9-0f32-4d92-9518-2a0c76968853?background=%23464646&w=92&q=80
The Windows Phone app which has gone free next as myAppFree app of the day is NASA Earth Observatory. The journey through space continues with the NASA Earth Observatory…
Breathtaking high-resolution photos with detailed descriptions are waiting for you!!!
NASA Earth Observatory Features:
– General info about NASA Earth Observatory (mobile only)
– External Link for more details (mobile only)
– Mosaic view (mobile only)
– 60 coolest images including high resolution versions.
– Detailed info:
– Image Description
– High Resolution image (with zoom mode)
– Image acquired date
– Each image has a link to web pages for more details about the object (mobile only)
Don't miss it, download it now and save $0.99.