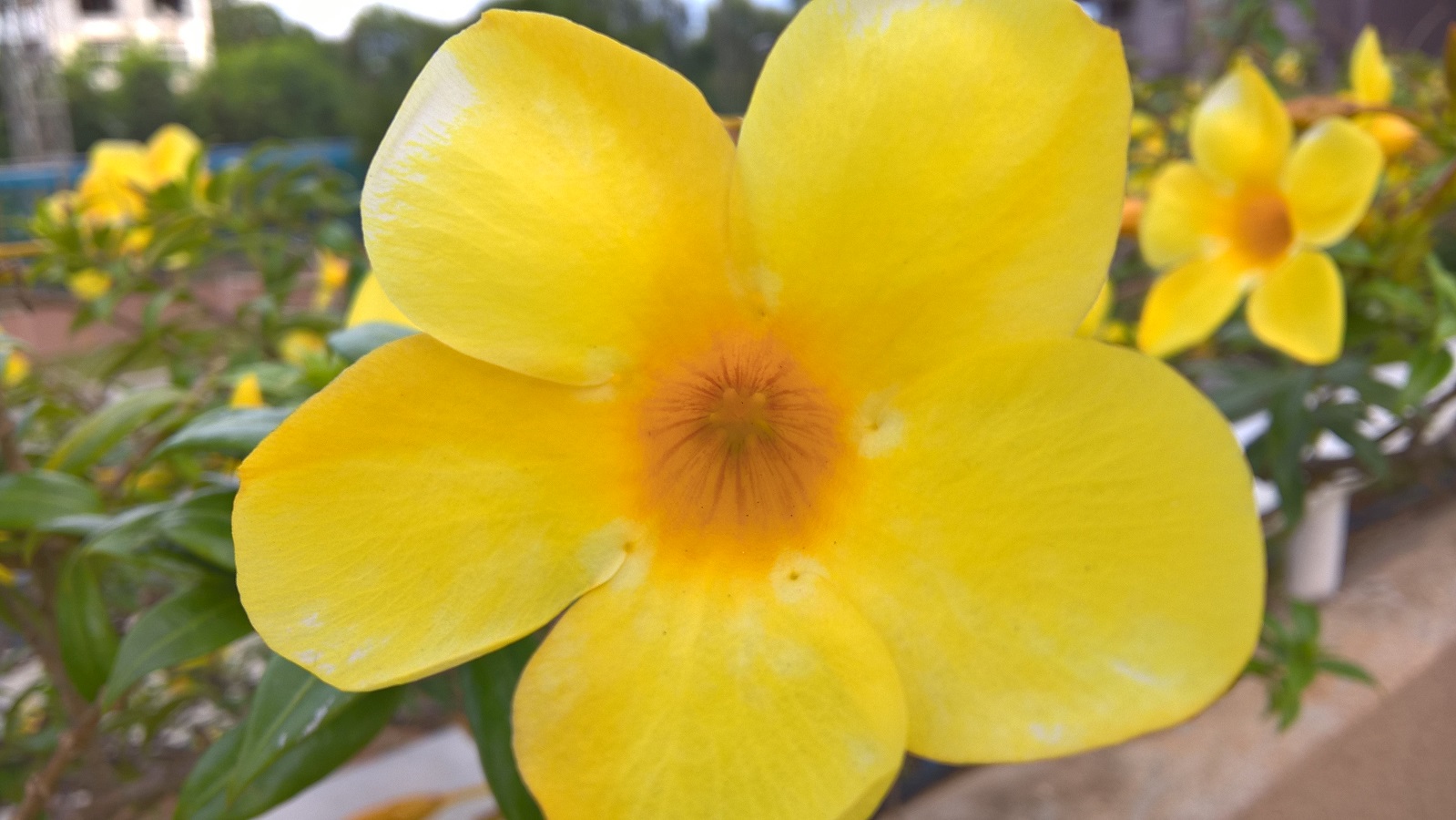 Conclusion:
In daylight capturing conditions, Lumia 640 XL camera impresses a lot. It keeps colors vibrant (punchy) and captures good amount of details but also has lots of artificial sharpening going on with the new Lumia Camera 5 algorithms. While for a normal smartphone user the still shots look quite pleasing, many imaging enthusiasts don't really like the extra sharpening. Lumia 640 XL is excellent in capturing macros with very good amount of details and true colors and in fact it beats Lumia 1020 in going closer to the subject.
In low-light capturing conditions, due to its F/2 aperture and Lumia camera 5's algorithms, Lumia 640 does pretty well again, even in almost dark conditions without flash. While it can't match to OIS equipped Lumia 1020 in without flash capture conditions, it does capture more light than any competitor camera in its price range. The LED flash however is good enough to illuminate and capture nearby objects with confidence.

The Rich capture also adds a new dimension to imaging capabilities of Lumia 640 XL. Dynamic Flash and Exposure are powerful ways to handle amount of flash and exposure needed to be applied in low-light conditions after you have capture and image with using Rich capture.
In a nutshell, when it comes to stills capture, Lumia 640 XL camera is a potent tool, though with OIS it could have been a killer "PureView" camera. Still it is really impressive and you would be pleased with the results in a point and shoot situation.
Check the next page for Video capturing Comparison & Conclusion!!