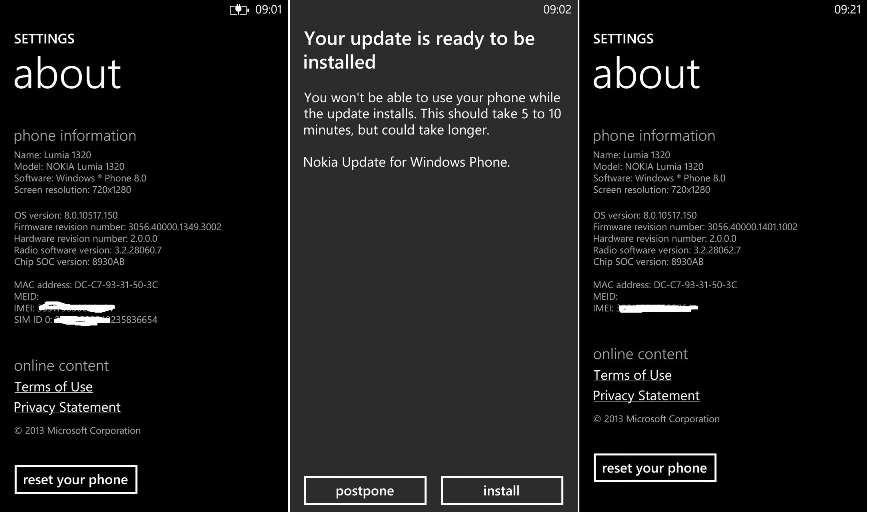 Nokia has rolled out a new Firmware update for Lumia 1320. I am not sure whether anyone else has received this update so currently assuming it to be Lumia 1320 specific only. As you can see in the above screenshot, the update is only "Nokia update for Windows Phone", so it ts only about the firmware. It is good 225 MB in size and takes the firmware version no. from 3051.40000.1349.3002 to 3051.40000.1401.1002. The official firmware version number for Lumia Black is 3051.40000.134x.10xx, so it is certainly more recent Firmware.
The changelog is unknown and I couldn't find anything on Lumia 1320 support page. In case you wish you can have a look at the latest "Extra+info" information post this update.
Do let us know in case you have also received this update for any other device than Lumia 1320 and we will update this article.