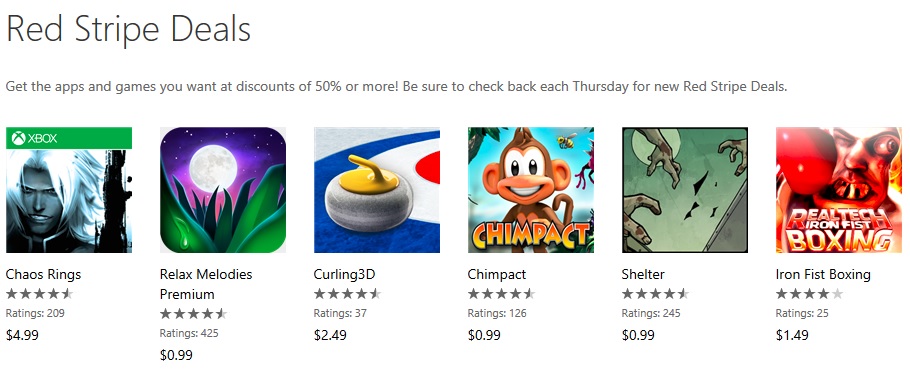 [embedit snippet="fluids"]
This week's Red Stripe deals again feature six apps and games at discounts of 50% and more. Most noteworthy is Chaos Rings from SQUARE ENIX which is now available for $4.99. Other five apps and games include Relax Melodies, Shelter, Chimpact, Iron Fist boxing and Curling 3D. Click the direct links below to check the six apps and games one by one,
Chaos Rings     $4.99

Relax Melodies   $0.99

Shelter                 $0.99

Chimpact            $0.99
Click here for going to Red Stripe deals page.
[embedit snippet="adversal5″]