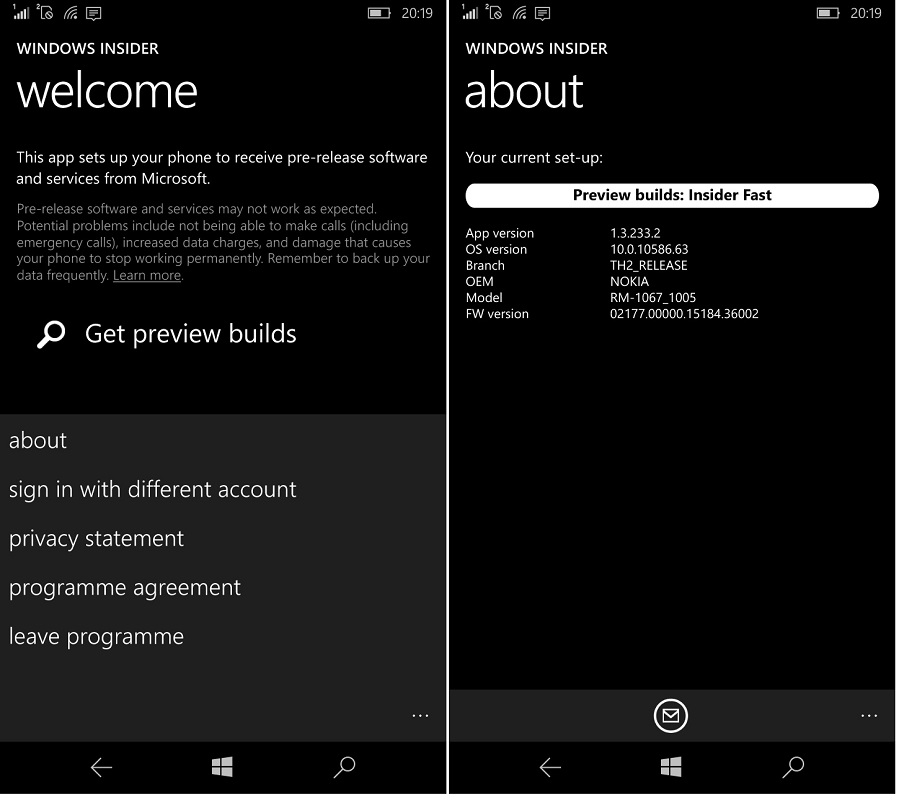 Microsoft has again pushed an update for Windows Insider app in Microsoft store. The app updated yesterday with some minor improvements. The new update brings the app to version 1.3.233.2 and brings some significant changes with itself.
For one you will be able to see the OS version when you go to about from menu. Second important change is related to preparedness for Windows 10 Mobile release. If you leave programme the app will attempt to set the phone to received official builds.
Windows Insider Changelog:
– show Windows OS version instead of Phone build version in about screen.
– fix a possible provisioning deadlock issue.
– leave program will now attempt to provision the phone back to official production builds. When official builds catch up, the phone will receive compatible official updates again.
– several smaller bugfixes.