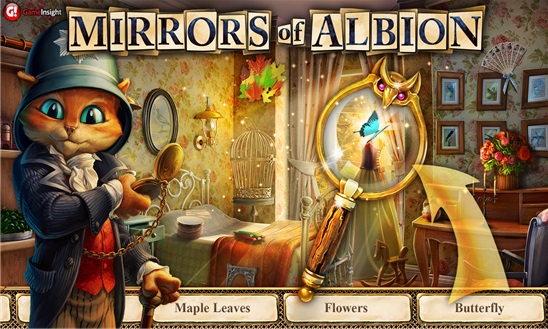 Game Insight, the dev behind many popular Windows Phone titles like Cloud Raiders have brought their popular game "Mirrors of Albion" to Windows Phone. It is already available for Android and iOS and enjoys some great popularity and quite good user ratings.
Mirrors of Albion is a hidden-object game and takes you to Victorian-era London. You need to solve challenging puzzles and tackle countless quests during the game play. It is free to play with in-app purchases.
Mirrors of Albion details:
•UNCOVER HIDDEN OBJECTS
Track down all sorts of items in the several exciting game modes and explore tons of places, from the dangerous outskirts of London to elegant Victorian era studies and cozy confectioneries.
•MEET INTRIGUING CHARACTERS
Get carried away in the magical world behind the mirrors full of heroes you've known since childhood as well as unique new characters who all have something to hide.
•REVEAL INTRIGUES AND FIGHT CRIMES
Engage in exciting battles with London crime bosses and prove that you are the one who can get things under control and learn all the secrets.
•IMMERSE YOURSELF IN THE MYSTERIOUS DETECTIVE STORY
Go on a quest through the Foggy Albion, a city full of thieves, puzzles and wonder. Discover things hidden from everyone!
•EXPLORE NEW PLACES EVERY DAY
Earn experience points to get access to incredible new places and buildings! If you're hungry for more, you can always purchase keys to new locations and some other items within the game for real money.