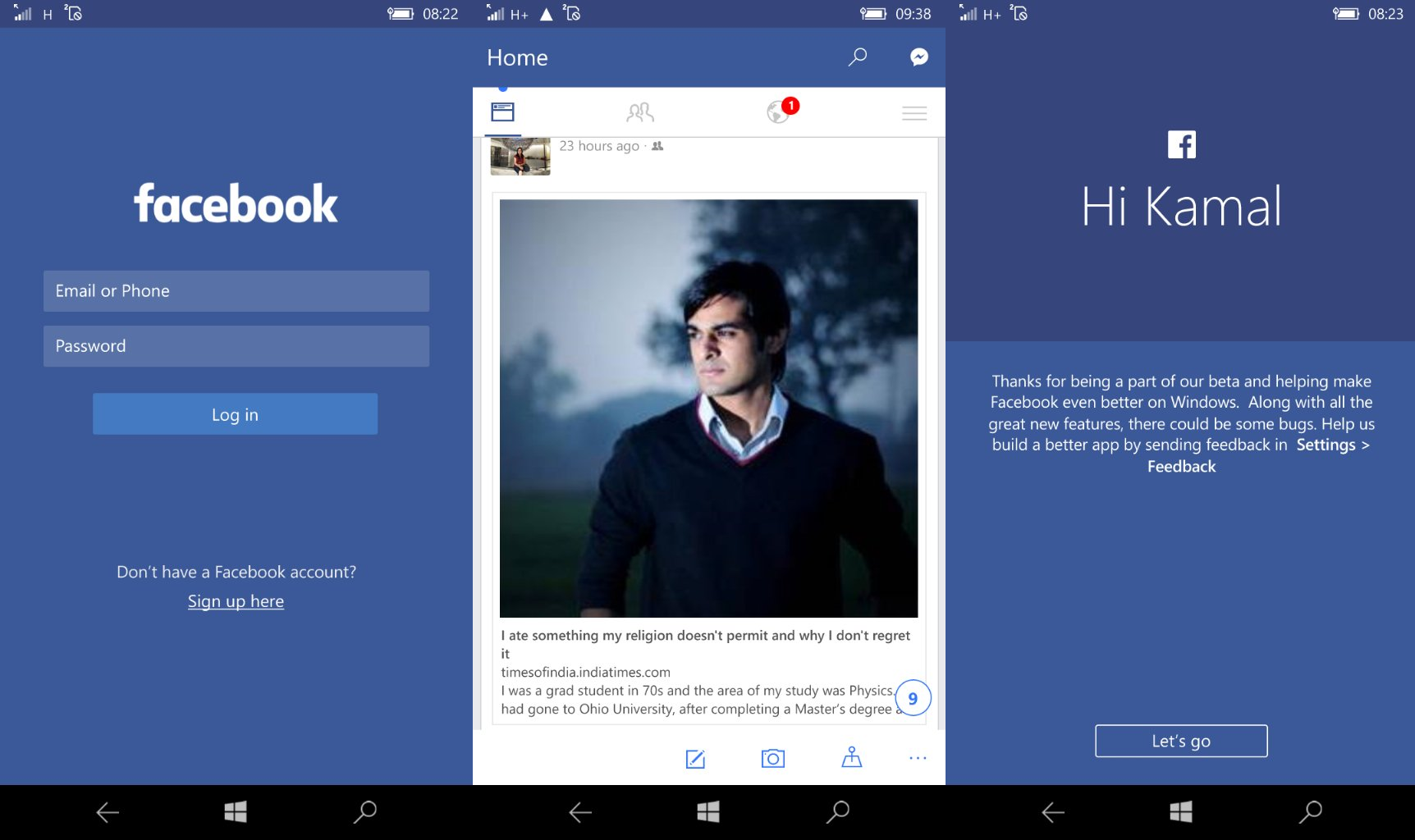 Facebook Beta is the new facebook app for Windows 10 mobile from Microsoft itself. This app provides some ultimate features than official one. So within a short time this app got so many fans.  Now the app updated with minor improvements in some regions. The new update changed the version number to 10.1.102. 
Here is the changelog :
– New graphics
– Chance to see the stickers in the comments
– New animations during the opening and closing of the images
– Support interactive notifications
Download the app now.
But no update available for majority of users. Apparently you have to uninstall the Facebook Beta app then restart your phone and reinstall the app from the store to get the new version 10.1.102.